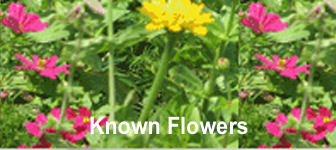 Experience Cottage Style Gardens online. An illustrated site about Cottage Style Gardens and Cottage Style Living - garden designs, water gardens, formal gardens, cottage home decor, cottage garden weddings, and cottage history.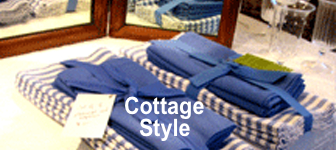 Extensive information about remodeling and cottage style decorating, cottage style weddings, cottage home interior design, architecture, and a section on cottage garden living lifestyle.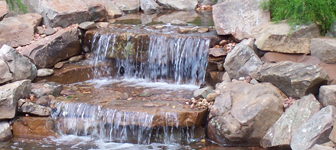 Cottage style design and gardening ideas. Building or reclaiming the garden at your cottage home? Explore photos of Cottage Gardens for ideas for your next gardening project. No garden or outdoor living area - including decks and patios is complete without the correct patio furniture -- See designs of outdoor Cottage furniture.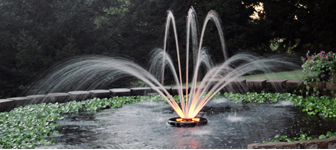 Explore photos of Cottage Style Gardens, cottages and gardens from around the world for ideas for your next garden bed and garden project. We encourage you to send your own photos of your Cottage Style Garden or photos of Cottage Gardens you love and admire to share with others.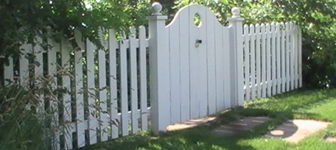 Inspirational Cottage Style rooms and decorating ideas for your cottage. Featuring furniture, rugs, lighting, wallpaper designs and more. Create casual cottage window treatments with simple yet elegant designs and fill your cottage guest rooms with the look and feel of pure comfort.
SEARCH
LAKE COTTAGE APP
Now available in the App Store! (point tap download!)

Great ideas including videos, photo galleries, recipes, stories, and great articles to add to every minute of fun times that you will spend with your family this year at the family cottage.
COTTAGE STYLE GARDEN
Resource for Cottage Style Gardens: plants, tools, redoing, gardening tips. Classic cottage garden design, garden bed pictures, garden furniture, and photos of Cottages and Cottage Style Gardens.
STONE, MASONRY, WALKS and HARDSCAPES
Attractive and durable walkways, stone garden walls, steps, decks, paths and hardscapes throughout your Cottage Garden.
GARDEN PONDS AND WATERFALLS
Garden ponds and waterfalls. Relax and enjoy the soothing aquatics of your own pond or waterfall and water treatments throughout your garden. Pond supplies, cleaners, pond liners, waterfalls, koi, plants and waterfall
COTTAGE STYLE LIFESTYLE

A cottage style home is your personal sanctuary to relax and savor the mental luxury of getting away from the pace and pressures of our lives. It's where the heart is, for fun and laughter, sharing and caring with family and friends.

BORDERS, FENCING AND GATES
Cottage white picket fences, gates and ornamental fences. Traditional wood and vinyl fencing. Trim your edges with fences, and place ornamental gates throughout your cottage garden.
WHAT TO WEAR
Protective clothing. Buffer yourself from the sun's rays, bugs and mosquitos, and the thorns on those rose bushes. Woven sun hats, gauntlet garden gloves, kneeling pads, pruning sleeves, ventilated and cape hats, and boots.
COTTAGE GARDEN FURNITURE

Cottage Style is all about bringing eclectic pieces together to create a look and feel that is comfortable and pleasing to you. Benches, chairs, chaise lounge chairs, tables, outdoor eating areas, wicker, wood and painted wrought iron pieces.

COTTAGE SUCCESSION PLANNING
Making your family cottage safe and out of harm's way is important. Begin steps today for saving the family cottage with a cottage succession plan. Cottage Succession Planning honors underlying emotions and feelings of your family memories.
FLOWERS, PLANTS, TREES & SHRUBS
Flowers, plants, trees and shrubs for your cottage garden. Annuals, perennials, and flowering trees. What blooms when, colors, what is high or low growing and growing conditions.
GARDEN DESIGN
Formal, modern, cottage and casual garden desgins. Deciding how you want your garden to look and what you can do with your space. What goes where in your garden.
GARDEN ACCENTS & ACCESSORIES
Garden accents and accessories. Birdbaths, birdfeeders, lighting, planters, containers, statues, gazing globes, lattice work and other ways to accent and decorate your garden beyond flowers and stone work.
GAZEBOS, DECKS, PATIOS, PERGOLAS
Garden structures you can add to your cottage garden. Gazebos, decks, patios, arbors, trellises, and pergolas. All garden structures, especially gazebos are great for parties and special events! Choose between natural wood or resin construction for most.
GARDEN LIGHTING ACCENTS
Outdoor lamps and lighting fixtures. Electric, battery and solar powered lighting. Highlight different garden features while also adding functionality to extend the full use of your garden well into the evening hours.
GARDEN KITCHENS, GRILLS & FIREPLACES
Outdoor kitchens. Grills, kitchen islands, fireplaces, fire pits and smokers and ovens. Live, cook, and entertain in your garden. Simple burger meals or more complex fare. The right equipment makes it all possible.

---

| | | |
| --- | --- | --- |
| How to - Fieldstone Patio | How to - My Shed Plans | How to - Koi Fish Ponds |

| | | |
| --- | --- | --- |
| 100 Best Perennials | Best Perennials | Coastal South Perennials |

| | | |
| --- | --- | --- |
| Perennial Encyclopedia | Perennial Care | Gardener's Peony |